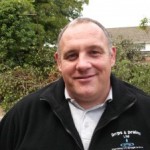 Blocked Drains Eltham cleared for a set price Chris 0791 7852384,drain cleaning & clearance unblocking blocked drains,sinks,toilets and sewer drains in  Eltham SE9,We have been clearing clogged drains and sewer pipes for over 28 years, we offer the fixed price so our customers don't have to worry about any over charging.
We cover the surrounding areas at no extra costs.
Welling,Sidcup,Woolwich,Dulwich,Bexleyheath,Chislehurst.
We are very proud of the service we provide to all our customers and get daily compliments from our customers on our service, we normally work together as two experienced engineers are better than one and it helps on the jobs were parking is an issue.Blocked Drain Eltham Fixed Price Drain Clearance
We have been unblocking drains in SE9 Eltham for over 28 years and we have all the right equipment to unblock every type of blocked drain we come across, so you don't have to worry about if we have the right tools for the job because we have lots of drain clearance tools that we have purchased over the years.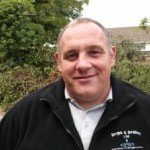 Drain Inspection Camera Service Eltham / Drain CCTV Survey
We can also provide you with a drain cctv survey if required which can inspect your under ground pipe work and you can watch this being carried out and watch the monitor as it travels up your drains.
Our drain inspection camera can record the survey if required.
Blocked Drains Toilets & Sewer Drains Eltham SE9
When it comes to drain clearance and cleaning of blocked drains,toilets,sewer drains in Eltham we offer a same day service between the hours 6.30 am / 6.30 pm 7 days a week so your blocked toilet or sewer drain can be cleared quickly all at a fixed price that is given to you before we even arrive.
If your looking for experienced drainage engineers with all the right tools and equipment then we are they right local working draiange company in Eltham for you,just give us a call today.
Thank you for reading our details.
Best Regards.
Chris  0791 7852384.